About the Book
Book: Texas Timbers
Author: Caryl McAdoo
Genre: Historical Christian Romance
Release date: September 3, 2021
He who finds a wife finds a good thing and obtains the Lord's favor . . . is the reverse true?
Can a romance born of prophesy thrive? Autumn Hope knows for a fact that the man she's to marry cuts timber in the Sulphur River bottoms. She's seen him in her dreams—exactly where he's working and goes so far as to buy that block. Of course, she convinces her father she must travel the hundred and fifty miles to meet the man of her dreams. If he isn't to be her husband, why would she kiss him in her night vision?
The lady's sudden appearance baffles Sean. Craziness needs a keeper, but how did she ever find him or know his crosscut saw would break? Wounded by a lost love, he cannot believe the tall tale the pretty lady is spinning. It has to be a scam, right? God doesn't work that way. Or Does He?
Click here to get your copy!
About the Author
Award-winning author
Caryl McAdoo
prays her story brings God glory, and her best-selling stories—over sixty published—delight Christian readers around the world. The prolific writer also enjoys singing the new songs the Lord gives her; you may listen at YouTube. Sharing four children and nineteen grandsugars (three greats), Caryl and Ron, her high-school-sweetheart-husband of fifty-three years, live in the woods south of Clarksville, seat of Red River County in far Northeast Texas. The McAdoos wait expectantly for God to open the next door.
More from Caryl
In 1870, my TEXAS TIMBERS heroine Autumn Hope found herself practically an old maid. She'd spent those years when most would be courting taking care of her mother, who was ill and dying. It hadn't been long since Liberty's death when the story opens, but Autumn had one of her prophetic dreams—God had shown her a man and assured her He would answer her prayers for a husband.
Readers first met Autumn at her birth in book two, TEXAS MY TEXAS. She had her first prophetic dream in book four, LEAVING TEXAS, at the age of nine. Distraught over her older sister Charity leaving to live in California, the Lord gave her reassurance that her sister would be back to live in Texas, and that she and her new husband would build a hotel in Dallas!
All my readers love Morgan and Charity Lowell and all the adventures they have at the Lowell House Hotel! This is the first time though that God has given her a dream about herself. She knows what the man looks like and exactly where he's working, but not his name. Still, she is determined to go and find him!
Can you imagine this man . . . a lady hunting him down in the woods while he's working then telling him he's going to be her husband? That she's going to be his wife? Because God said so!
Poor Sean O'Farrell! He was so perplexed by the crazy lady! Oh, his mother prayed plenty and spouted God's Word at him all the time, but he and the Big Guy . . . they hadn't been tight in years.
TEXAS TIMBERS is a fun story and not like any I've written before! Readers will enjoy reuniting with Morgan and Charity, Henry and May Buckmeyer (from my first family saga), Corbin—Autumn's father, and so many more of these great characters who so easily worm their way right into your heart . . . at least they did mine! I hope you'll enjoy it! As always, I pray my story gives God glory!
My Thoughts
Texas Timbers is written by the mega talented Caryl McAddoo. Every time I turn around she has a new release. She writes across multi-genres and we've always loved her books. Texas Timbers is book 7 in the Cross Timbers Romance Family Saga. I have read some of the series, but not all of it. I would recommend reading the series so that you can follow the characters from start to finish.
This book is set in Texas, in 1870. The author always captures this time period so well. She always does fantastic research. Autumn has had clear visions of who she will marry. She knows where he works and where he is located. She has to convince her father to let her travel there to get him. I love that she has this gift. I wish some of my dreams/visions would be as clear. God seems to give me pieces to follow. Once Autumn gets to
Sulphur River
she finds Sean. He is surprised. I love that she had to convince people that she was NOT crazy.
As always the author weaves a bible lesson into the book. In this story you will see faith, forgiveness and trusting in God. She weaves it within an amazing historical story. Her descriptions are so vivid that you will feel like you are there. Will Autumn be able to win over Sean? Will she be sent away to the crazy farm?
Well written characters, intriguing story line. We've met these characters in previous books. It was fun to see them grow and develop.
I received a copy of this book through the Celebrate Lit blogging program. All thoughts are my own.
Blog Stops
Debbie's Dusty Deliberations, November 1
Simple Harvest Reads, November 1 (Guest Review from Donna Cline)
Texas Book-aholic, November 2
Inklings and notions, November 3
Happily Managing a Household of Boys, November 4
For Him and My Family, November 4
deb's Book Review, November 5
lakesidelivingsite, November 6
Ashley's Clean Book Reviews, November 7
Connie's History Classroom, November 8
Pause for Tales, November 8
A Modern Day Fairy Tale, November 9
Locks, Hooks and Books, November 10
Girls in White Dresses, November 10
Musings of a Sassy Bookish Mama, November 11
The Meanderings of a Bookworm, November 12
Truth and Grace Homeschool Academy, November 13
Splashes of Joy, November 14
Giveaway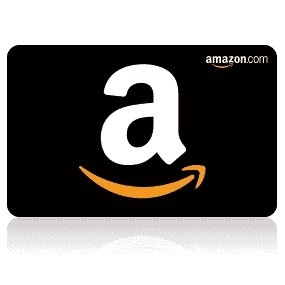 To celebrate her tour, Caryl is giving away the grand prize of a $25 Amazon Gift Card!!
Be sure to comment on the blog stops for nine extra entries into the giveaway! Click the link below to enter.
https://promosimple.com/ps/12b88/texas-timbers-celebration-tour-giveaway