About the Book
Book: Legacy of Love
Author: Renae Brumbaugh Green
Genre: Historical Romance
Release date: June 14, 2022

She's struggled her entire life to overcome her parentage.
Skye Stratton is nearly perfect. Or at least, she tries to be. She carries the Stratton name, but everyone knows her true half-breed heritage. When she completes her education and is hired as a teacher at the local school, she hopes to finally find acceptance in the town. But when most of her class elects to stay home rather than be taught by an Indian, she knows things will never change.
Alan McNaughten went to Washington, D.C. to make a difference. Instead, he finds himself entrenched in political lies, manipulation, and deceit. When he finds a way to return home to Texas as an Indian Agent, he leaps at the chance. Even if he must hurt an innocent woman to secure his position.
But when the lovely Miss Stratton agrees to teach for the Alabama-Coushatta Reservation, Alan knows he's gone too far. He'll do anything to protect her from further heartache and harm. But what will happen when she learns the truth about her position…and the truth about him?
Click here to get your copy!
About the Author
Renae Brumbaugh
Green
is an ECPA Bestselling Author, award-winning humor columnist, and wannabe superhero. She lives in Texas with her handsome, country-boy husband, four nearly-perfect children and one nearly-perfect son-in-law, and far too many animals. When she's not writing, Renae teaches online classes and tries to be rugged without chipping her nail polish.
More from Renae
Enough
All my life, since I can remember, I've been told I'm part Native American. My great-great grandmother on my mother's side, they said, was full-blooded Comanche. So even though I am blonde and fair (I have glow-in-the-dark skin) I believed them. I told people, and laughed at their sideways looks. I was proud of my heritage.
Then I took one of those Ancestry DNA tests. Nope. Not one drop of Native American in me. According to the test, I'm English, Scottish, Irish, and Swedish. And yes, I am the biological child of my father (very blonde and fair) and my mother (brunette, with high cheekbones). So I guess it's just the way the genetic dominoes fell. When I got my mom's half, I apparently didn't get the Native American part.
I'm not sure how the science of DNA works, but I will tell you I feel extremely connected to Skye, the heroine of Legacy of Love. She's a perfectionist. I'm a perfectionist. She thinks she has to perform to be accepted. I do, too. Though she's always been loved, she struggles to fit in, to feel like she's really a part of things. Ditto.
Skye's journey is both difficult and beautiful. It helps that there's a dreamy beaux (or three!) along the way. But in all the hardship and heartache, she finds herself. And she finds that she's enough, exactly as she is. Most importantly, she finds a relationship with the One who created her and loved her before time began.
I hope you enjoy Skye's journey in book two of The Stratton Legacy series. If you haven't read book one, I encourage you to do so—you'll meet Skye as a child. More than anything, I hope you'll glean some beautiful truths along the way.
You are precious.
You are loved.
You are enough.
My Thoughts
Legacy of Love is book two in the Stratton Legacy series. The series is written by Renae Brumbaugh Green. I have read book one and I would recommend reading the series in order, since Skye was introduced in the first book. The book is set in 1896 in Lampasas, Texas. Skye has Native American blood in her veins, and that is not something that people are ready to accept. However, she has the Stratton name and has been well taken care of by her adoptive family.
Skye is hired as a teacher when she finishes her education. However, the town keeps their children home for they do not want their kids taught by a "half breed". My heart broke for her. I can't imagine trying to fit into a society that does not want you there.
Alan McNaughten has returned home to Texas as an Indian Agent. He left Washington, D.C. due to the political lies and deceit that was going on. He has secrets that he chooses to hold on to. However, when Skye starts teaching at the Alabama-Coushatta Reservation, he starts to worry over her. Will she be protected?
I loved watching how the author portrayed these two cultures. I felt that they were realistic for the time period. I learned a lot reading her story. Her characters were well written. It was nice to see Skye all grown up in book two.
Thank you to the author, publisher and Celebrate Lit for allowing me to read a copy of this book. All thoughts are my own.
Blog Stops
Guild Master, June 20 (Author Interview)
Debbie's Dusty Deliberations, June 20
Texas Book-aholic, June 21
lakesidelivingsite, June 22
Lighthouse Academy, June 23 (Guest Review from Marilyn Ridgway)
Betti Mace, June 24
Inklings and notions, June 25
For Him and My Family, June 26
deb's Book Review, June 27
Locks, Hooks and Books, June 28
Ashley's Clean Book Reviews, June 29
Connie's History Classroom, June 30
Truth and Grace Homeschool Academy, July 1
Happily Managing a Household of Boys, July 2
Pause for Tales, July 3
Miriam Jacob, July 3
Giveaway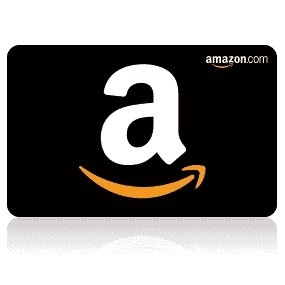 To celebrate her tour, Renae is giving away the grand prize of a $50 Amazon gift card!!
Be sure to comment on the blog stops for nine extra entries into the giveaway! Click the link below to enter.
https://promosimple.com/ps/1eff8/legacy-of-love-celebration-tour-giveaway