About the Book
Book: Christmas Bells and Wedding Vows – A Marriage of Convenience Anthology
Authors: Jody Hedlund, Lacy Williams, and Misty M. Beller
Genre: Christian Historical Romance
Release Date: September 26, 2023
From bestselling and award winning authors, experience Christmas on the rugged western frontier with three novellas filled with unforgettable adventures, enduring romance, and the timeless message of hope found in the Savior's birth.
Claiming the Cowgirl by Jody Hedlund
Serena Taylor is hiding in Colorado's high country to keep her son safe, and she knows the best way to protect him is by marrying again and giving him a father. Weston Oakley needs a wife by Christmas to placate his meddling family, but after being spurned one too many times in love, he's reluctant to give his heart away again. When they agree on a marriage of convenience, both of them get much more than they bargained for.
Doctor's Snowflake Bride by Lacy Williams
Minnie steps off the train ready to become a mail-order bride, but she finds the well-dressed man waiting for her isn't her intended husband. The protective oath Jed took when he became a doctor doesn't cover stranded women, but he can't leave the beautiful stranger alone in a building blizzard two days before Christmas. When circumstances force them into close proximity, Jed and Minnie find that their growing feelings aren't convenient at all.
Marrying the Mountain Man's Best Friendby Misty M. Beller
Two Stones, a Salish warrior accustomed to navigating between tribes and miners, unexpectedly finds himself summoned to the side of a dying friend in Virginia City. Sworn to honor the miner's last wish, Two Stones agrees to marry his daughter, Heidi, but plans to take her to live with his parents. He'll provide all her needs, make sure she's safe, and visit her on occasion when his path leads him that direction. As they set out on the journey, their path is fraught with challenges that defy Two Stones' plans and reveal a surprising depth to Heidi's character. As they near the end of their trail and join the Christmas festivities at the Coulter Ranch, Two Stones begins to realize this inconvenient marriage might really be a Christmas gift he'll always treasure.
Click here to get your copy!
About the Authors
Jody Hedlund is the best-selling author of over forty books and is the winner of numerous awards. She writes sweet historical romances with plenty of sizzle.
USA Today bestselling author Lacy Williams is devoted to bringing her readers heartwarming love stories about cowboys and the women that tame them.
Misty M. Beller is a USA Today bestselling author of romantic mountain stories, set on the 1800s frontier and woven with the truth of God's love.
More from Misty
When Friends Join Forces…Magic Happens!
For me, joining with my good friends Jody Hedlund and Lacy Williams resulted in Christmas magic!
Ever since I was young, Christmas stories have held a special place in my heart. The charm and warmth they exude, coupled with the enchantment of the holiday season, are a captivating combination I find irresistible. Can you relate?
I've also long been a HUGE fan of Jody Hedlund and Lacy Williams. I've read so many of their books over and over!
Joining them for this Christmas novella collection has been a dream come true for so many reasons. And not only are these three marriage of convenience stories set on the Rocky Mountain frontier (my favorite place!), each of these novellas is an exciting extension of the current series we're each writing.
Jody's novella is the finale to her Colorado Cowgirls series. We meet both the hero and heroine of this Christmas story back in book 4. You don't have to have read Jody's series to fall in love with them here though!
Lacy's novella tells the story of a character from a new mail order bride series she has coming soon. This prelude is a fantastic taste that will have you swooning as you eagerly await the rest of the books!
My own contribution features Two Stones, the Coulter family's best friend from the Brothers of Sapphire Mountain Ranch series. I love having the chance to tell his story, even though he's not 'officially' one of the brothers. 
If you've read any of these series—or if you just love Christmas books like I do!—you'll definitely want to read the novellas in Christmas Bells and Wedding Vows. It's our collective holiday gift to you, the readers—intertwining familiar settings and characters with the joy and love that the festive season brings. We hope these tales bring you the same warmth and joy we've felt while penning them.
Blessings!
Misty
My Thoughts
Christmas Bells and Wedding Vows – A Marriage of Convenience Anthology is written by some of my favorite historical fiction authors; Jody Hedlund, Lacy Williams, and Misty M. Beller.
Each story is a story of marriage for convenience. They are all centered around Christmas time. The stories take place in three different places. Colorado, Wyoming and Montana. Each author does a great job in describing the scenes so that you feel like you are there watching the story unfold.
Each story has a different profession featured. We've got a cowgirl, doctor and mountain man. Each other brings their expertise and flair to their story. I didn't want them to end.
Thank you to the author, publisher and Celebrate Lit for allowing me to read a copy of this book. All thoughts are my own.
Blog Stops
Locks, Hooks and Books, September 5
Debbie's Dusty Deliberations, September 6
Alena Mentink, September 6
Texas Book-aholic, September 7
Mary Hake, September 7
By the Book, September 8
She Lives To Read, September 8
Vicky Sluiter, September 9
Melissa's Bookshelf, September 10
Truth and Grace Homeschool Academy, September 10
Abba's Prayer Warrior Princess, September 11
Library Lady's Kid Lit, September 12
Gina Holder, Author and Blogger, September 13 (Author Interview)
Connie's History Classroom, September 14
Blossoms and Blessings, September 15
Britt Reads Fiction, September 15
For Him and My Family, September 16
Labor Not in Vain, September 16
Holly's Book Corner, September 17
Jeanette's Thoughts, September 17
Books You Can Feel Good About, September 18
Jodie Wolfe – Stories Where Hope and Quirky Meet, September 18
Giveaway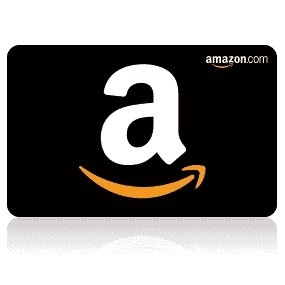 To celebrate their tour, Misty, Jody, and Lacy are giving away the grand prize of a $50 Amazon Gift Card!!
Be sure to comment on the blog stops for nine extra entries into the giveaway! Click the link below to enter.
https://promosimple.com/ps/28138/christmas-bells-and-wedding-vows-celebration-tour-giveaway