About the Book
Book: A Summer at Sagamore
Author: Lisa M. Prysock
Genre: Historical Christian Romance
Release date: March 14, 2023
Can summer love survive amid mystery and mayhem?
When Abigail Greenwood and her cousins settle in for their annual summer retreat at the stunning and impressive Sagamore Resort in the Adirondacks, all she wants is to spend as much time as possible plunking out stories on her typewriter. But when her cousins insist she join them in the tradition of choosing a beau to adore from a distance during their stay, she reluctantly plays along, setting her sights on a mysteriously quiet and aloof guest. What started as harmless fun soon changes as Abby finds herself captivated by debonair—and handsome—Jackson Gable. Who is he, and why does his arrogant amused smile exasperate her so much?
When a series of events causing mayhem and mischief begin to occur at Sagamore, journalist Jackson Gable is determined to get to the bottom of it, since his father is an investor of the resort. Jack has a nose for mysteries, but he may have to use his recently earned law degree and some of his posh family connections to sleuth out the culprit. Are the events connected? Why are they happening? And why can't he get the beautiful Abby off his mind?
Click here to get your copy!
About the Author
Lisa M. Prysock is a USA Today Bestselling Author who writes both Christian Historical Romance and Contemporary Christian Romance books—"Romance with a Dash of Food, Fashion, Faith, & Fun." She writes both traditionally and indie published novels.
Kentucky inspires her writing and is home. Happily married to her husband of more than 24 years, she homeschooled two of their five children, now grown. When she isn't writing, she likes to cross stitch, crochet, sew, scrapbook, read, swim, dance, take walks, travel, explore historical homes, garden, cook for her family, learn to play the piano and violin, and read great books.
More from Lisa
Behind the scenes at
A Summer at Sagamore
When a dear writing friend approached me about writing a contribution for Romance at the Gilded Age Resorts, my heart leapt. The Gilded Age is my favorite time to write. Ask me to write anything from 1870 to 1910, and I'm hooked. I love the way traditions are colliding with progress and changing the world in this era.
An exciting time for women, I knew the heroine, Abigail, would be a writer, enthralled with her new, clunky, heavy manual typewriter. Independent, set to inherit her grandmother's wealth, she would not be looking for romance. I wanted Abby's grandmother, cousin, and sister to give us plenty of humor and fun along the way. Meanwhile, Abby, would portray a young woman on the brink of writing about her faith, inspired by a few pioneer writers and a previous experience to join the endeavor to pave the way for others to do the same.
Along comes our hero, Jackson. Jack has this Clark Gable kind of vibe, only younger, more handsome. He has strong faith, but it's quiet, stifled by his position in society. Abby brings out the best in him. I loved watching their romance blossom and their trust in God grow amid the mystery of all the happenings at the Sagamore. More themes came out of the book than I expected. I can't wait to share it with you.
My Thoughts
A Summer at Sagamore is written by Lisa M. Prysock. This story is set in the Gilded Age and is set in Sagamore Resort on Lake George, New York. The author did a great job describing scenes that you feel like you're there watching it unfold.
Abigail Greenwood is at the Sagamore Resort with her cousins and grandmother. She wants to sit inside and work on her stories the whole time. Somehow her cousins bring her into the game of choosing a guy to look at all summer.
Jackson Gable is a journalist and Abigail has caught his eye. He also has a nose for mysteries and wants to try and find out who is behind all the chaos going on.
These two characters were a good match. I loved seeing their relationship grow throughout the story. I also love that they both loved to write. I loved getting to see the Sagamore Resort.
Thank you to the author, publisher and Celebrate Lit for allowing me to read a copy of this book. All thoughts are my own.
Blog Stops
Book Reviews From an Avid Reader, April 16
Texas Book-aholic, April 17
Books You Can Feel Good About, April 17
Debbie's Dusty Deliberations, April 18
Gina Holder, Author and Blogger, April 19 (Author Interview)
Ashley's Clean Book Reviews, April 19
Locks, Hooks and Books, April 20
Happily Managing a Household of Boys, April 21
Mary Hake, April 21
Connie's History Classroom, April 22
Cover Lover Book Review, April 23
Holly's Book Corner, April 23
Book Looks by Lisa, April 24
Sylvan Musings, April 25
Musings of a Sassy Bookish Mama, April 25
Truth and Grace Homeschool Academy, April 26
Blogging With Carol, April 27
For Him and My Family, April 27
Splashes of Joy, April 28
Blossoms and Blessings, April 29
Pause for Tales, April 29
Giveaway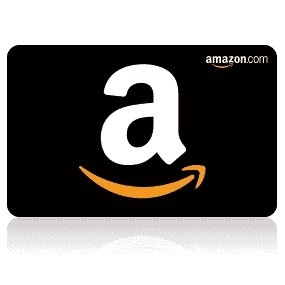 To celebrate her tour, Lisa is giving away the grand prize of a $50 Amazon gift card!!
Be sure to comment on the blog stops for nine extra entries into the giveaway! Click the link below to enter.
https://promosimple.com/ps/2566e/a-summer-at-sagamore-celebration-tour-giveaway