About the Book
Book: Boulevard of Confusion
Author: Sandra Merville Hart
Genre: Christian historical romance
Release date: May 10, 2022

In times of war, is anything as it seems?
Her aunt's invitation to Richmond is just the change Beatrice Swanson needs after her brother's release from a Union prison. Bea's father agrees to the trip with a condition—one that tosses her emotions into swirling confusion.
Though Jay Nickson wants to serve his country as a Confederate soldier, his work is too important to the government. Bea's interest in his job, which includes secrets that would benefit the Union, arouses his suspicions. Is she spying for the North? His growing feelings for her are hard to squelch.
Though she participates in activities to benefit Confederate soldiers, Bea struggles with her own loyalties and her father's demands. Where does her cousin, Meg, go on her solitary errands? Bea's own growing love for Jay, a Southerner, only adds to her confusion. Tensions escalate in Richmond as the Union army approaches, drawing her into more secrecy. Where does her allegiance lie? And how will she be forced to prove it?
Nothing in war is simple…especially when the heart becomes entangled.
Click here to get your copy!
About the Author
Sandra Merville Hart, award-winning and Amazon bestselling author of inspirational historical romances, loves to discover little-known yet fascinating facts from American history to include in her stories. Her desire is to transport her readers back in time. She is also a blogger, speaker, and conference teacher. Connect with Sandra on her blog,
https://sandramervillehart.wordpress.com/
.
More from Sandra
In Boulevard of Confusion, Book 2 of my "Spies of the Civil War" series, two people in love—one supporting the North, one supporting the South—struggle to rise above their differing loyalties.
In my book, the hero is a Virginian who supports the South. Though Jay hates slavery, he cannot turn against his state. His job at Tredegar Ironworks supplies the Confederate army with artillery. They develop new weapons and technology, such as submarines, that must be kept secret even from Richmond residents.
Our heroine is from the North. Bea has Southern ties and her brother, a Confederate officer, was recently released from a prison camp. Bea's understanding of both sides of the conflict tosses her into confusion, especially in light of her growing feelings for Jay.
Part of my research for this novel involved a trip to Richmond museums. One display in particular at the American Civil War Museum at Historic Tredegar made me want to do a little dance. (If you followed me around on my museum visits, you'd witness my enthusiasm for historical people and events and how they impact my stories. Perhaps you share my love of history. 😊)
Anyway, this particular display was a painting of Julia Ann Mitchell, who lived in Richmond at the start of the Civil War. She was from a well-to-do family that traveled often. On one of these trips, she met and fell in love with Frederick Coggill, a New York City resident. Though they loved one another, the couple was divided in their loyalties.
Sadly, Julia's brother, who fought for the Confederacy, was killed in battle. This probably added to the conflict between Julia and Frederick.
I'm happy to say that the couple seemed to enjoy a happy ending, for they were married in 1863.
I didn't yet know my characters when I read this display, for the stories ferment in my imagination as research reveals the history. I tucked it away in my mind and it later inspired me.
Boulevard of Confusion isn't Julia's and Frederick's love story. Not at all. It's simply that history's record of them overcoming their differing loyalties to marry proves that it happened. That's all I needed to know.
Avenue of Betrayal, Book 1, is set in the Union capital of Washington City (Washington DC) in 1861, where a surprising number of Confederate sympathizers and spies lived. Boulevard of Confusion is set in Richmond, the Confederate capital in 1862. Actual historical spies touch the lives of our fictional family.
Through both real and fictional characters, this series highlights activities spies were involved in and some of the motives behind their decisions.
I invite you to read both Avenue of Betrayal and Boulevard of Confusion. And please watch for Book 3, Byway to Danger, which will soon follow!
My Thoughts
Boulevard of Confusion is book two in the Spies of the Civil War Series. The series is written by Sandra Merville Hart. I have read book 1 and believe you can read them as stand alones. I absolutely loved this book. It was my favorite one so far.
I have a masters in Military History. I did my Master Thesis on the use of Women and African Americans as spies in the Revolutionary and Civil Wars. Espionage is something that has always interested me. The fact that the author brought in real people as characters (IE: Rose Greenhow, Elizabeth Van Lew) made me love the book so much more. She did a great job with research to accurately bring her story to life.
Bea and her cousin Meg are traveling to Richmond to stay with Bea's Aunt Trudy. We are in the midst of the Civil War. Bea is thrilled to be visiting with her aunt. She remembers spending summers in Richmond before a huge family rift happened. Bea's mother instilled abolitionist views in her her children from an early age. Bea does not like this war and is conflicted with her loyalty to the North and helps out on both sides. Her childhood friend, Jay has a top secret government job assisting with the Confederacy.
Bea is concerned when her cousin, Meg starts to run errands on her own. She is a widow in a Southern state. Bea is concerned for her safety. Bea is also concerned for the feelings that she has for Jay. Could she love someone who supports the opposite cause? Jay is a good, upstanding, loyal character. He deeply cares for Bea and her family. He wrestles with the fact that she supports the North. Can they overcome their differences?
The book is well written, the historic facts sprinkled in helped bring the story to life. I cannot wait to read Meg's story next. Thank you to the author, publisher and Celebrate Lit for allowing me to read a copy of this book.
Blog Stops
Debbie's Dusty Deliberations, May 10
Texas Book-aholic, May 11
Inklings and notions, May 12
Betti Mace, May 13
Books, Books, and More Books, May 13
For Him and My Family, May 14
deb's Book Review, May 15
Locks, Hooks and Books, May 16
Ashley's Clean Book Reviews, May 17
Connie's History Classroom, May 18
Truth and Grace Homeschool Academy, May 19
Happily Managing a Household of Boys, May 20
Blososms and Blessings, May 21
Pause for Tales, May 22
Tell Tale Book Reviews, May 23 (Author Interview)
Of Blades and Thorns, May 23
Giveaway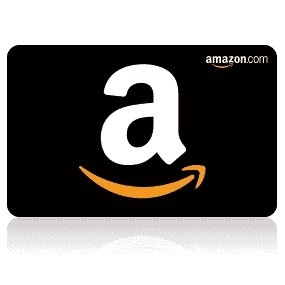 To celebrate her tour, Sandra is giving away the grand prize of a $50 Amazon gift card!!
Be sure to comment on the blog stops for nine extra entries into the giveaway! Click the link below to enter.
https://promosimple.com/ps/1d738/boulevard-of-confusion-celebration-tour-giveaway